… to edit their pictures and make amazing blog graphics is a website called PicMonkey. Here in my PicMonkey review, you'll find what you've been looking for in a picture editor for your favorite pictures, a blog graphic designer, etc. PicMonkey is where it's at.Click To Tweet And the best thing is that it's free. It comes loaded with templates galore tailored just for Facebook, Pinterest, Twitter, etc. in multiple different sizes and styles. It's just about as easy to use as it gets.
95 million photos are uploaded to Instagram each day and this number is much larger when we take into an account the whole world wide web. Aforementioned piece of information demonstrates how photography has become a part of daily lives of a vast number of people. In such a world photo editing plays a vital role, since most photos need some kind of touch up before they can be presented to the individual's public.
PicMonkey is one of the most popular editing and collage making websites today,  which makes it a perfect choice for inexperienced photographers and aspiring photo editors. So let's look at this online tool to see what it has to offer.
If you find yourself in need of a powerful and easy to use tool that will allow you to create social media posts quickly then you should consider using PicMonkey.
You really don't have to be a photo editing magician in order to be able to produce magical pictures with this online tool. The PicMonkey's list of features you can use to edit your photos is quite long, which basically means that you can do almost anything you want with photos you'd like to edit. In addition to impressive photo editing options, PicMonkey also provides a solid amount of graphic design tools that you can use while making say a Facebook cover photo that your friends will just be bonkers about.
The PicMonkey's interface is well-organized, so even if you never used a photo editing software before you shouldn't have too much difficulty learning your way around this online photo editor. Basic photo editing features like Cropping or Rotating images are easily accessible from the editor's toolbar that provides options like Basic Edits, Effects or Frames, among others. PicMonkey lets you upload images from your computer, Facebook, OneDrive, Flickr or Dropbox. In addition, Premium account owners can store up to fifty images at the editor's Hub, while the Superpremium account owners have unlimited Hub storage.
An impressive collection of image templates is available to users who want to design images and this online editor also enables you to select the perfect size for your  Instagram story photos or Facebook cover photo.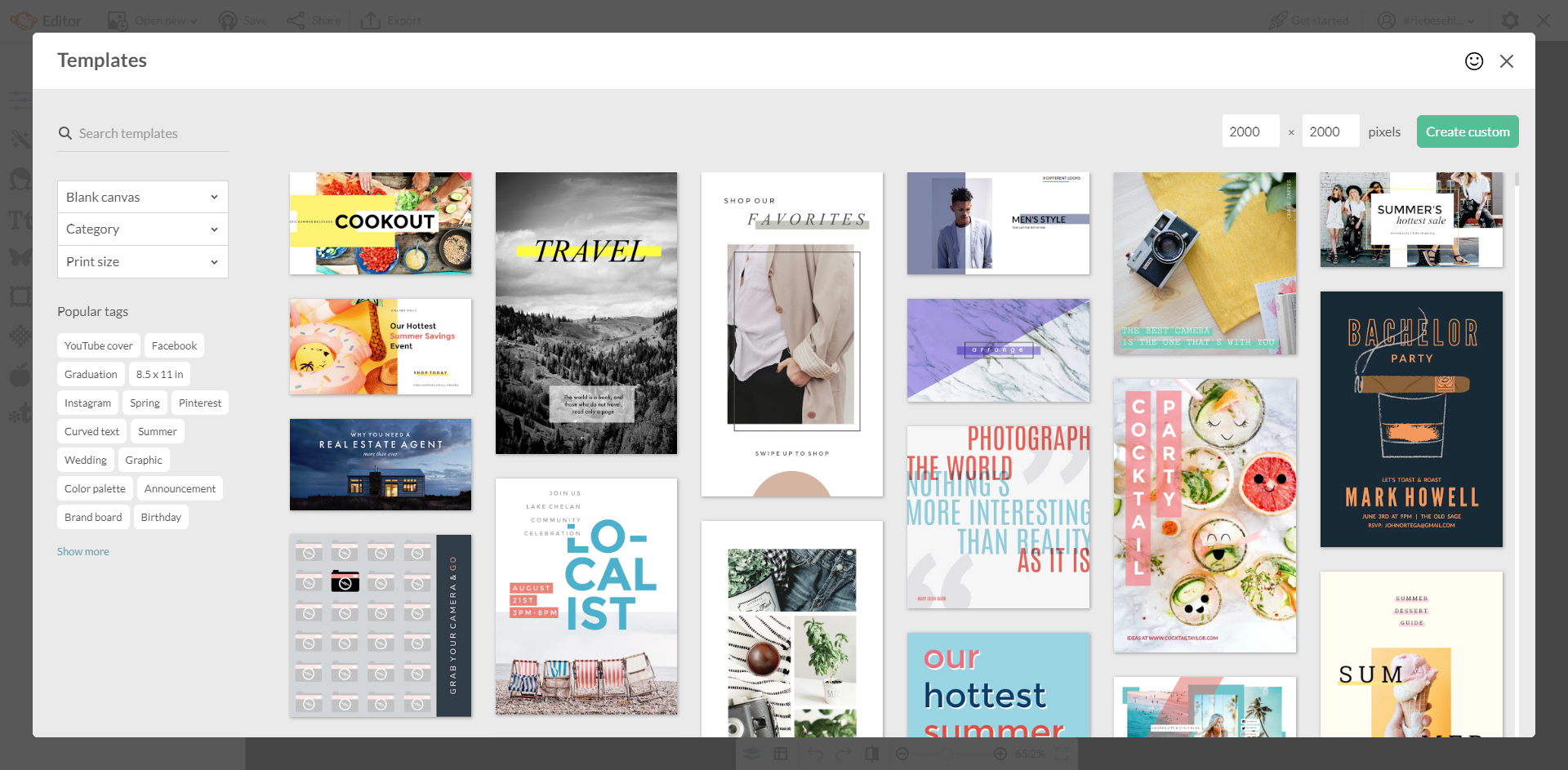 PicMonkey is well-equipped with tools that enable you to edit your selfies and all other portrait photos to perfection. Features like Blemish Fix, Wrinkle Remover, Lip Tint, Mascara or Weight Loss enable you to have complete creative control over how the skin, mouth, eyes or figures of people depicted in your photos are going to look like.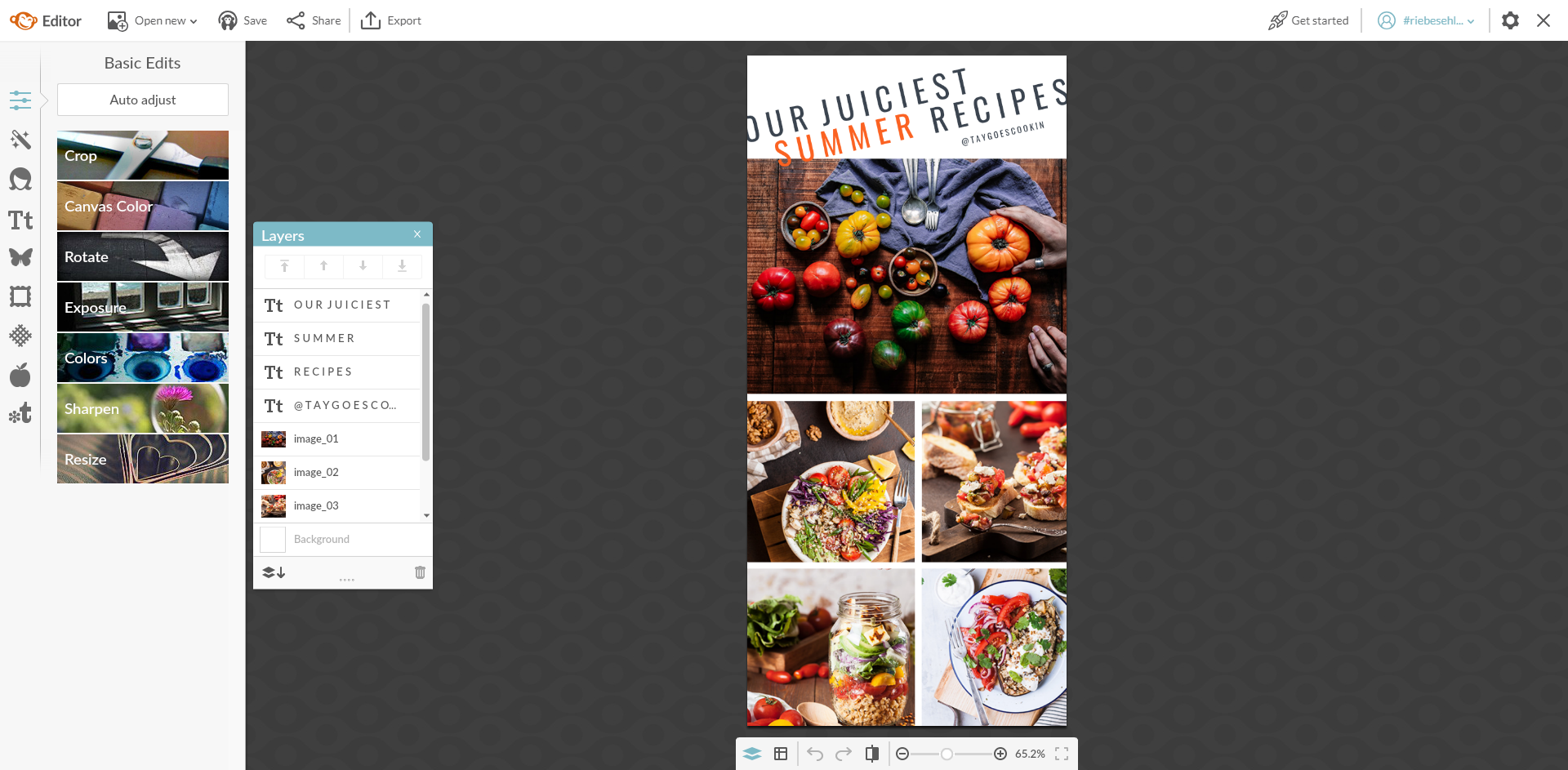 Besides options commonly featured in all offline and online photo editors, PicMonkey also offers some near professional photo editing tools. Photography enthusiasts are going to enjoy using the Bokeh effect. Each effect you apply to your photo in PicMonkey can be partially removed from the photo with the Paint feature that allows you to select the size of the brush you are going to use to remove the effect you applied on a photo. This option can be utilized if you want to apply the photo effect to a certain area, while the rest of the picture remains unaffected.
Most online photo editors provide ways to create goofy photos, but at the same time, they lack conventional photo editing tools that are commonly used to enhance photos. PicMonkey manages to find the right balance between themes that enable you to recreate the visual look of comic books on your photos and blur options that can be used to create the artistic feel on the pictures you edit.  Furthermore, the Focal B&W tool lets you decide which part of the photo you want to desaturate and which area of the picture should retain color.
This online photo editor offers thousands of overlays, which range from zig-zag lines to birds, butterflies, and flowers. Each of these overlays can assist you in creating photos that will attract a lot of attention on social media.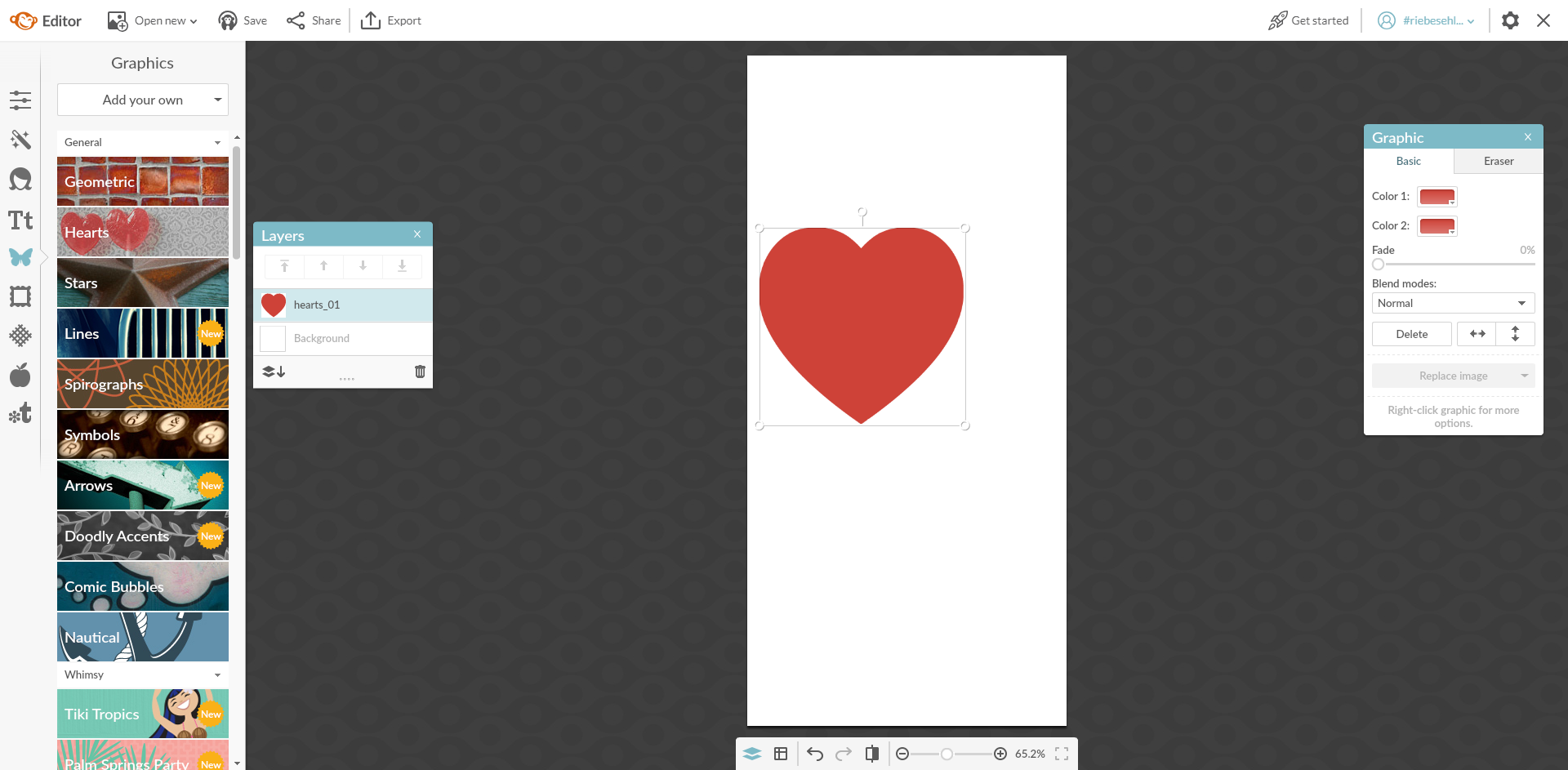 Photo editing is a creative process and every creative process should be fun, above anything else. PicMonkey delivers all the tools you need to enjoy yourself while you are editing the photos you want to share with the rest of the world.
Have you had any experience with other photo editing programs that are similar to PicMonkey?
Some of the links in this post are our referral links (to products we not only believe in but also very happily use ourselves), meaning, at no additional cost to you, we will earn a commission if you make a purchase. The commission we earn helps us to keep our blogs up and running smoothly. We thank you! O:)
All activities here are activities I feel are safe for my own children.  As your child's parents/guardians, you will need to decide what you feel is safe for your family.  I always encourage contacting your child's pediatrician for guidance if you are not sure about the safety/age appropriateness of an activity. All activities on this blog are intended to be performed with adult supervision.  Appropriate and reasonable caution should be used when activities call for the use of materials that could potentially be harmful, such as scissors, or items that could present a choking risk (small items), or a drowning risk (water activities), and with introducing a new food/ingredient to a child (allergies).  Observe caution and safety at all times.  The author and blog disclaim liability for any damage, mishap, or injury that may occur from engaging in any of these activities on this blog.